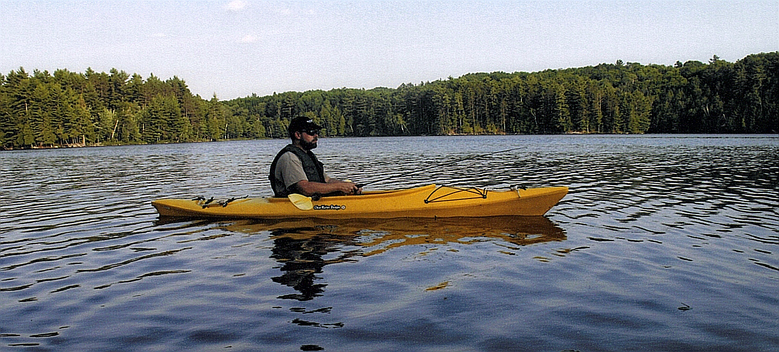 We carry the complete line of ClearWater Design Canoes & Kayaks. Choose from our showroom selection or have your boat customizied to meet your needs.

We also carry H2O Canoes. See our showroom for a complete listing of boats.
Have a canoe paddle custom made for the hard to buy for person in your life. Come in and chose the style of paddle, type of wood or combination of woods and the message or image to be burnt on the paddle. Come in or call for details.

We carry the Chinook and Eureka line of tents, back packs, sleeping bags and accessories as well as World Famous camping equipment.

Our SALUS life vests are safety and comfort combined. They are also made right here in Ontario.

As much as possible, we try very hard to source our products as Made In Canada.
ClearWater Design, H2O and Salus are all made in Ontario and Faber is made in Quebec. We feel it is important to keep Canada going by supporting Canadian companies and we hope you feel the same.

You can check out all of our products by viewing the downloadable cataloges from the Links page.

We are currently working on our online inventory with our new drop down menu, keep checking as we add more products with pricing in the future. If you don't see what you are looking for, feel free to call or e-mail with your questions.

Thank you for considering Timber's Outfitters, "Making your outdoor adventure a reality".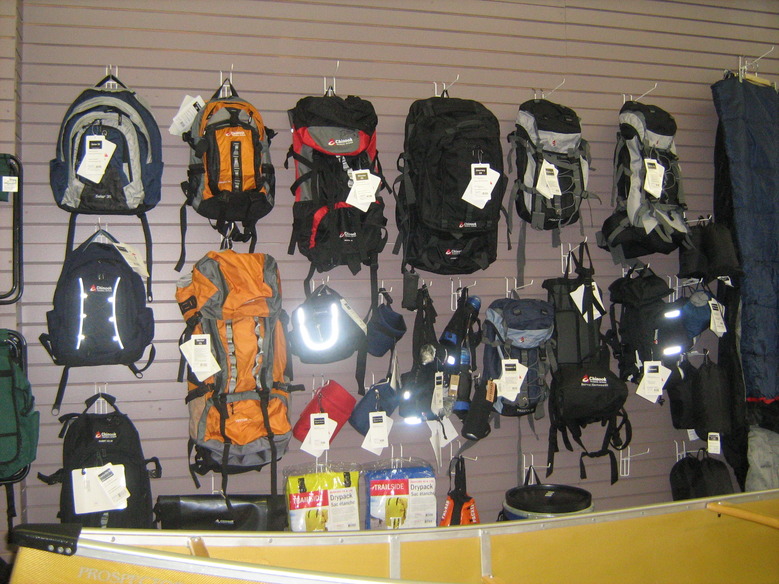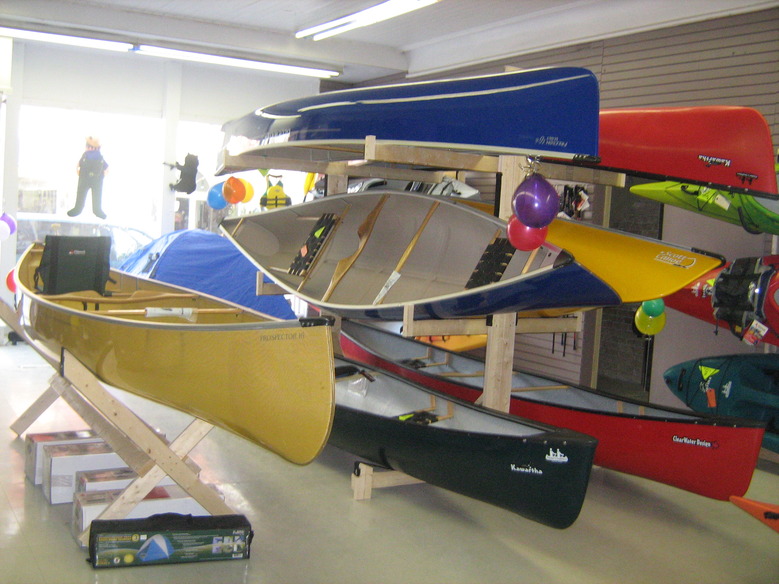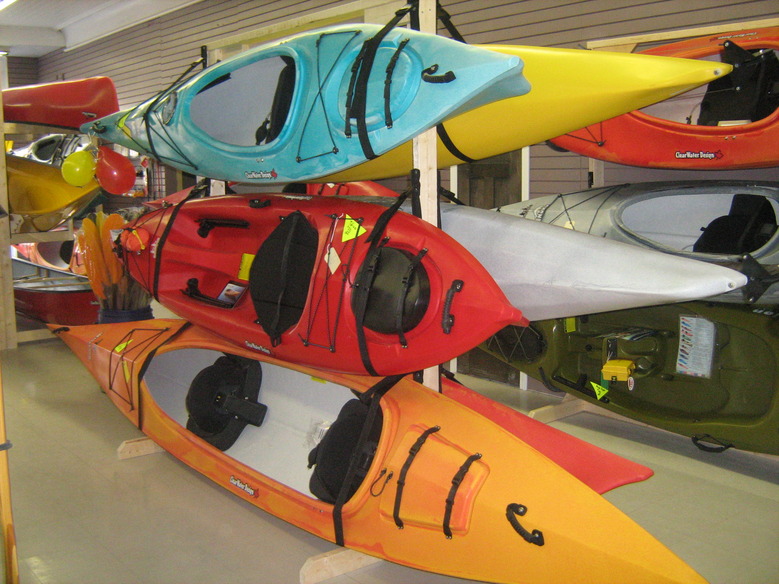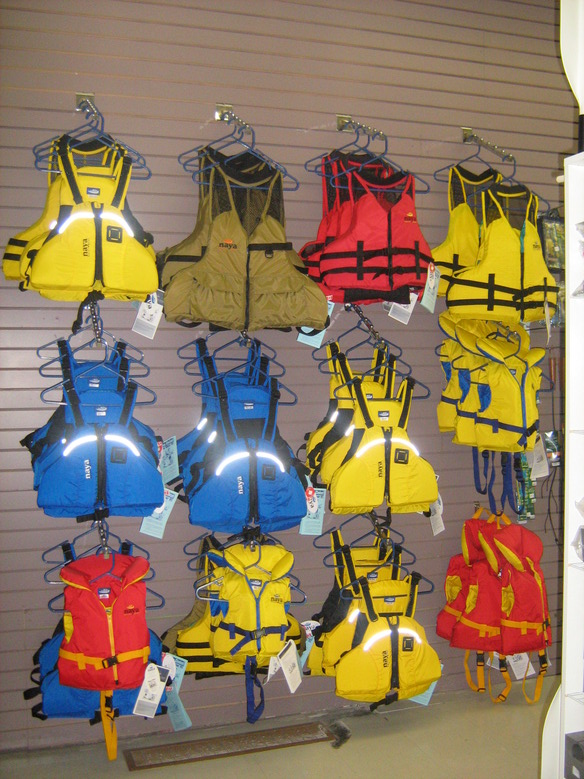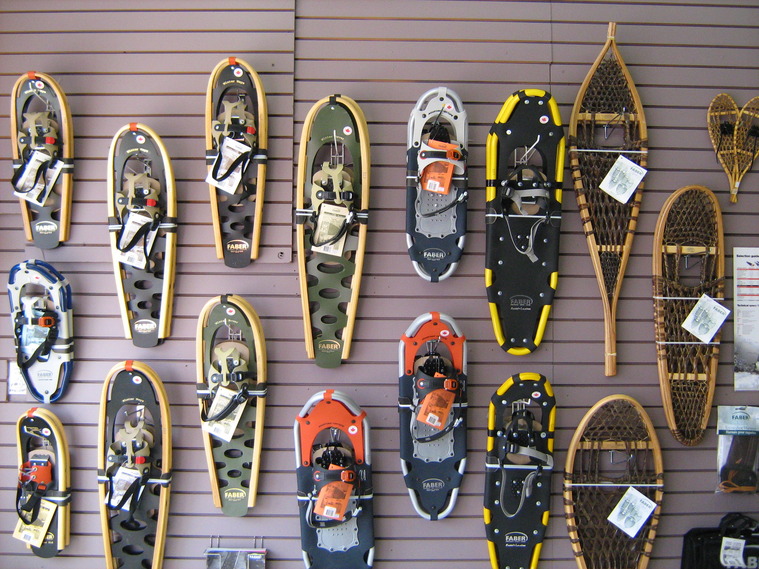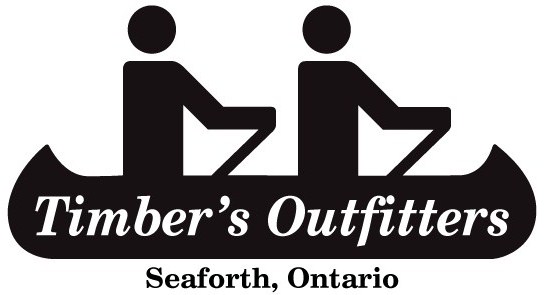 NOW IN

-Chrismar Maps
-H2O canoes
-Most comfortable chair in the world
-Stand Up Paddle boards
-Can-panion drink holders
-Em Rod fising poles
-Keen Sandals
-Eureka Tents
-Katadyn water fitlers

New arrivals every week